History
Green Glen started in early 2020 as I & R Virtual Assistance Ltd. It was set up by two friends – Iris and Ruth. Initially the company was designed to concentrate on providing virtual support to businesses in Switzerland and Scotland. As the business grew, web design services became more prominent. In 2021 Iris moved on to a new exciting opportunity and the business rebranded as Green Glen Solutions Ltd. The name reflects the company's commitment to the environment, and its location in beautiful Linlithgow. At this time the business expanded to include an administrator, content creator and graphic designer.
Team
Ruth – Founder & IT Lead
I am a skilled developer with a flair for design. With years of experience in user interface design, software development, web and graphic design, I can take your project from blank sheet to launch and beyond. I build with maintainability forefront, to create websites and software that is not only functional now, but for years to come. My background in research and development allow me to understand the needs of technology and engineering businesses. Trust your projects to me – you won't be disappointed.
Eniko – Creative Lead
Hi. I am an experienced digital designer with a great passion for sleek design and smart solutions. Take advantage of my design degree and years in the industry, let me develop a strong brand for you and guide you on your journey to success. I make sure your brand looks professional and consistent across all media. I'll come up with digital solutions to support the growth of your business and help you to stay organised and professional all times.
Emily – Content Lead
I can help you get your point across. I am a published author and experienced proofreader specialising in nonfiction and scientific/technical writing. I love to create clear, accurate user-friendly content. Let me tame your text so you can tell the world all about your amazing business.
Sone – Admin Lead
Do you struggle to stay organised? I'm the person for you. I love diving into your clutter and turning it into a streamlined business. From bookkeeping to social media, correspondence to website maintenance, I can keep your business on track and up to date. Stop stressing & let me handle your mess.
Green Glen Solution Ethos
Our secure web and email servers are located in the UK and powered by renewable energy.
We strive to be authentic in all our business dealings. We tailor the customer experience to your needs. You will meet directly or via video with the person working on your project, and we keep you regularly updated on our progress.
Our team work remotely from our home-offices, which reduces commuting carbon. We prioritise the use of video meetings for team and client interactions to further cut down carbon use.
We are committed to local tree planting as a method of combatting climate change and supporting Scottish wildlife. As such we plant one native species tree in Linlithgow for every website built; at least 10% of our profits go to local tree planting initiatives.
We want to be honest and transparent with our pricing – to do this we advertise all our prices on our website. This gives our clients confidence that they are not being overcharged or discriminated against.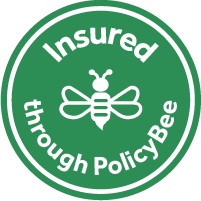 We are fully insured so you can use us with confidence.
We put data security as our highest priority. All our clients' sensitive data is protected by two factor authentication and stored on secure servers in the UK only. Passwords and extra sensitive information have an extra layer of security. We are also on hand to advise you on keeping your online data secure.